December 13, 2015 at 3:20 am
#403
MFixer
Guest
Enterprise Policy has injected code into Chrome browser and User Profile is generally affected. Thus, deleting the current user profile prevents Enterprise Policy from loading. Proceed with the following steps:
1. Open Google Chrome browser and type chrome://settings/ on the address bar. Alternatively, please navigate to settings page through Customized and control Google Chrome (3 horizontal bar icon on upper left of browser).
2. Go to Users area and click on Delete this user.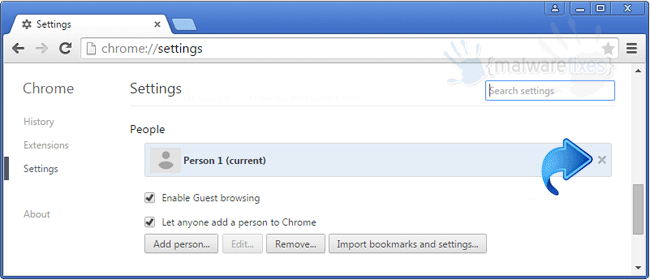 3. Next, confirmation will pop-up if you really want to delete the current user. Please click Delete to remove the infected User Profile.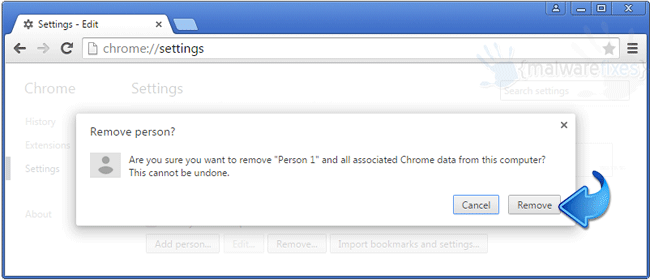 4. Restart Google Chrome to have a new User Profile.
5. Lastly, do a complete cleanup on Google Chrome browser using Chrome Cleanup Tool. This handy tool doesn't require installation and can be run immediately after download. Get the tool here.